As part of its mission to become a fully-fledged resort and recreation destination, Ocean Park is hosting a month-long wellness event featuring yoga, hiking and glamping starting Nov. 7.





Tom Anstey | Planet Attractions | November 04, 2021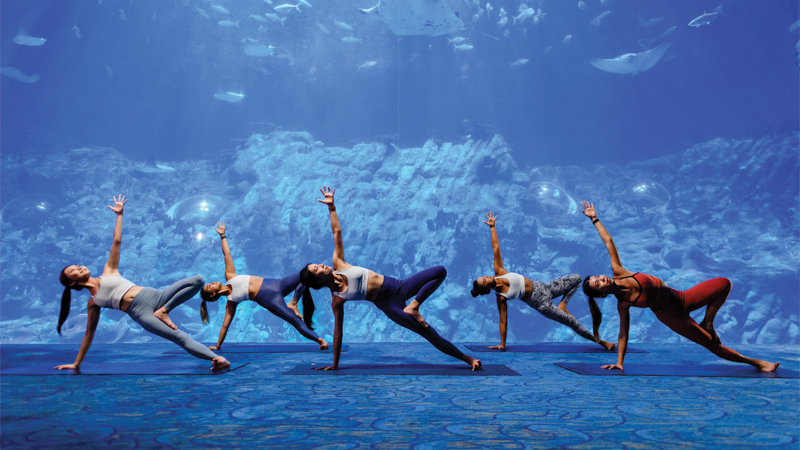 Ocean Park's Green Staycation is part of the theme park operator's drive to become a resort and recreation destination Credit: Ocean Park
Ocean Park has partnered with HSBC Life Well+ to roll out its popular Ocean Park Green Staycation event for a second season.

Running from November 7 to December 18, the month-long wellness series was designed to "put participants in tune with nature as they enjoy active activities by the sea, in the hills or under the stars at Ocean Park," with yoga, hiking, and glamping among the activities on offer.
During the event, various locations in Ocean Park – including the Grand Aquarium, Aqua City Lagoon, Old Hong Kong, Goldfish Treasures and Pacific Pier – will be "transformed into havens for yoga lovers".
Yoga Vogue offers a wide selection of 13 types of yoga classes for yogis to relax in a unique setting designed specifically to bring immense serenity and peace of mind. Participants can also choose to participate in Vinyasa Yoga, or adapt and control balance with Wheel Yoga and SUP Yoga.
On the hiking side, guides will lead hikers from the top of the park along the Nam Long Shan trail overlooking the South China Sea.
For those looking for short getaways close to town, Starry Summit Yoga Glamping offers private air-conditioned tents with additional relaxation activities on offer. Glampers will also have access to exclusive activities including Sunrise Moments, the South Pole Spectacular Night Tour and the Sea Lion Meet and Greet.
"As the park evolves into a resort and recreation destination, we will offer a range of specially curated experiences for everyone to enjoy a downtime and unwind both physically and mentally in new ways," said said Ocean Park President Lau Ming-wai. .
"Our shared goal of promoting active lifestyles and bringing great minds together for wellness pursuits has allowed us to put a new spin on three of Hong Kongers' favorite leisure activities – yoga, hiking and camping. ."