SANTA MONICA, Calif. – As she showed us the main sanctuary of the Church of Ocean Park, Reverend Janet Gollery McKeithen pointed to the ceiling and said, "About six months ago the ceiling up there collapsed. No one was hurt, thankfully."
She held up a piece of what fell and said, "If it were to hit someone in the head, it could really hurt from that distance."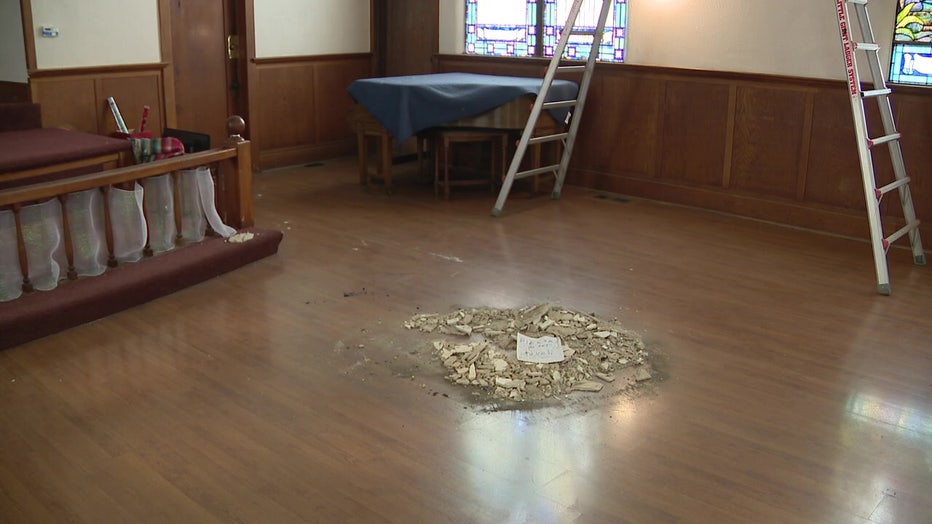 The problem is that the ceiling is full of areas waiting to fall, she added.
As a result, in April church officials decided to close the shrine to the public.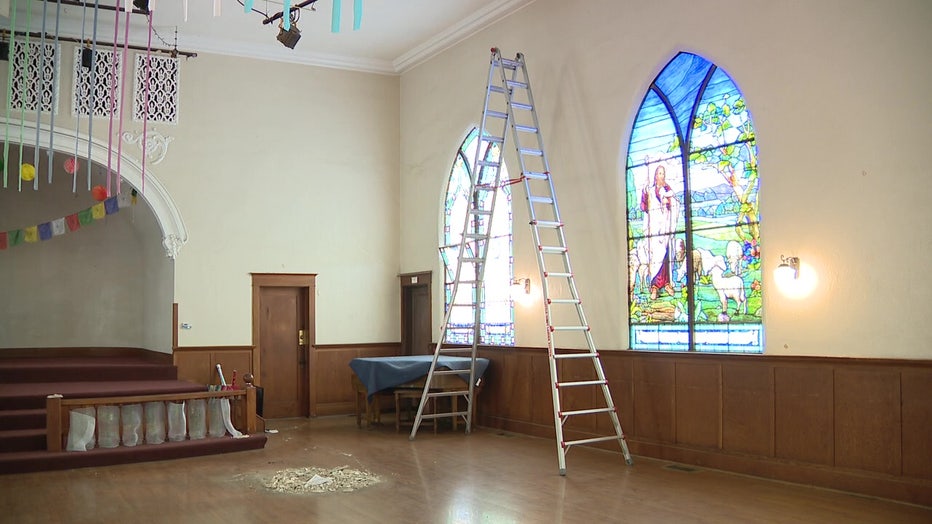 This place where people prayed and where there are all kinds of activities for all kinds of people continued.
McKeithen is a United Methodist minister. The church is interreligious.
"We have Jews, Hindus, Muslims, Buddhists… you name it, it's all here," said Marty Liboff, a church member who sings in the choir.
The problem is that the almost 100 year old building… is old. There are signs of aging in a neighborhood that had some of Santa Monica's earliest residents. And, while the building is insured, McKeithen says "old age" isn't covered.
Get your best stories delivered daily! Sign up for the FOX 11 Fast 5 newsletter. And get news alerts in the FOX 11 News app. Download for iOS or Android.
The church needs $100,000 to repair the ceiling. She and the church members fear that everything will fall apart. Liboff says if the place were to close permanently, "it would be terrible for the whole community… But, we might get lucky and find some millionaires."
Mckeithen just hopes community members will participate and has created a GoFundMe account.
But, if they don't raise the money, could they be forced to close the church? McKeithen says, "I don't like to think about it, but it's a possibility."