The beautiful Grace Bay Beach in Providenciales, located on the Caribbean Islands of Turks & Caicos, is known as one of the most beautiful beaches in the world. Here you'll find the two Ocean Club Resorts – the original, opened in 1999, and the 4-star Ocean Club Resorts West, built in 2003 – located within a mile of each other. You can "stay at one, play at both," giving you the flexibility to enjoy each resort's uniqueness with one convenient shuttle.
Deluxe Beachfront Suites offer spacious one-, two-, and three-bedroom accommodations with screened porches that are ideal for couples and families. Dine on the beach at the Cabana Bar. Enjoy steaks and fresh seafood at Opus Wine, Bar and Grill or Solana! for breakfast, lunch and dinner with a daily tapas menu. On-site amenities include three swimming pools, poolside barbecue grills, a fitness center, and convenience store. Treat yourself to a spa treatment at Spa Tropique to enjoy Swedish, hot stone and aromatherapy massages, facials, body scrubs and other delicious skin treatments. See more of the island by biking around town with free bikes or paddleboards and kayaks. Live music, a rum punch party, and tons of water activities add to the fun. Or just relax with a tropical drink on the sunny beach under one of their signature pink umbrellas.
Get out!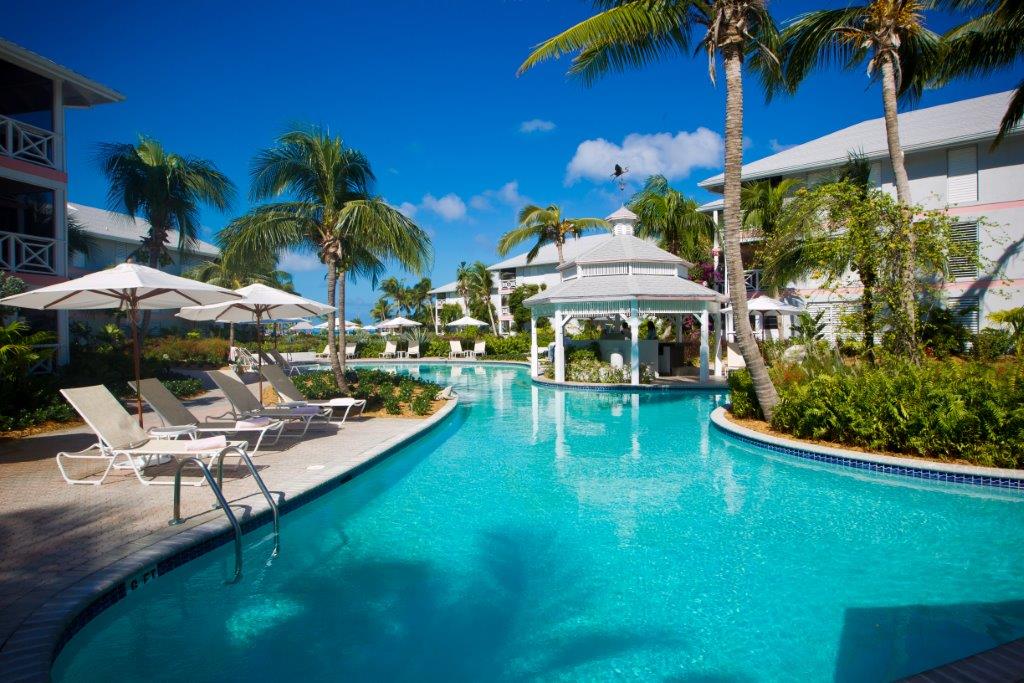 OCR can organize a variety of water sports activities to get you off the ground. Kayak through the mangroves with guide Jill Swann, owner of Total Adventure Company Jill will show you the different ecosystems in water so clear you'll see turtles, baby sharks and various schools of fish.
Explore Pelican Reef, part of the third largest barrier reef in the world, and cruise along the Caicos Cay chain of islands with Captain Matt of Sun Charters. You'll sail to Fort George Cay while sipping rum punch and munching on chips and salsa. Snorkelers will see colorful marine life, including sea turtles, coral gardens, and stingrays. At the Cay, you will discover a real desert island while looking for sand dollars and seashells. Sun Charters also offers sunset sailing, public sailing and snorkeling, and night sailing.
Cocovan – Dining out of an Airstream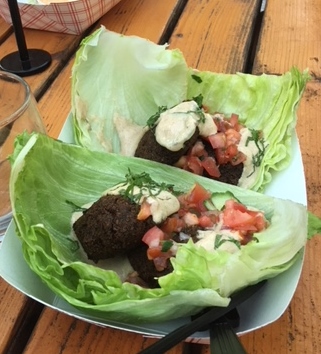 Here's an idea… why not convert a vintage Airstream trailer into a food truck? The chefs at Cocovan have done just that, serving up delicious island fare right next to their upscale flagship restaurant, Coco Bistro. This contemporary menu features tapas-sized portions, created by Executive Chef Stuart Gray. Enjoy spicy tuna tartare, peking duck tacos and fried shrimp macaroni and cheese balls. Save room for dessert as the deep fried churros coated in cinnamon sugar with chocolate sauce are outstanding.
Local fish fry on the beach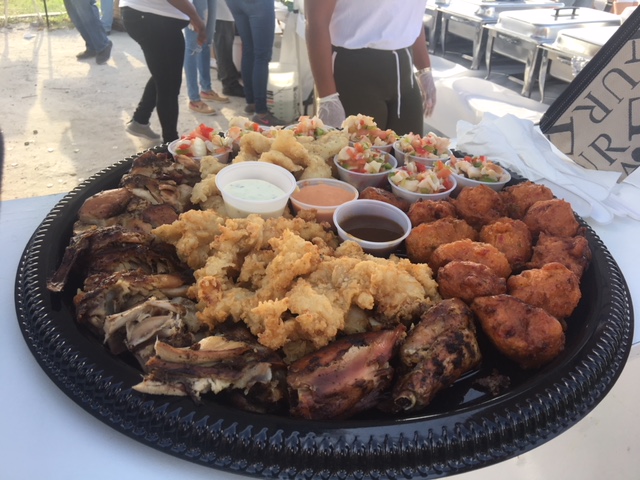 Every Thursday evening, locals gather from 5:30 p.m. to 9:30 p.m. to enjoy an evening of "all things TCI." Visitors too feel like a part of the island, munching on lobster mac and cheese, conch salad, sweet corn, and more. Shop for handmade artisan gifts and enjoy coconut drinks and live music. If you are wandering around the island on a Thursday, don't miss it.
Da Conch Shack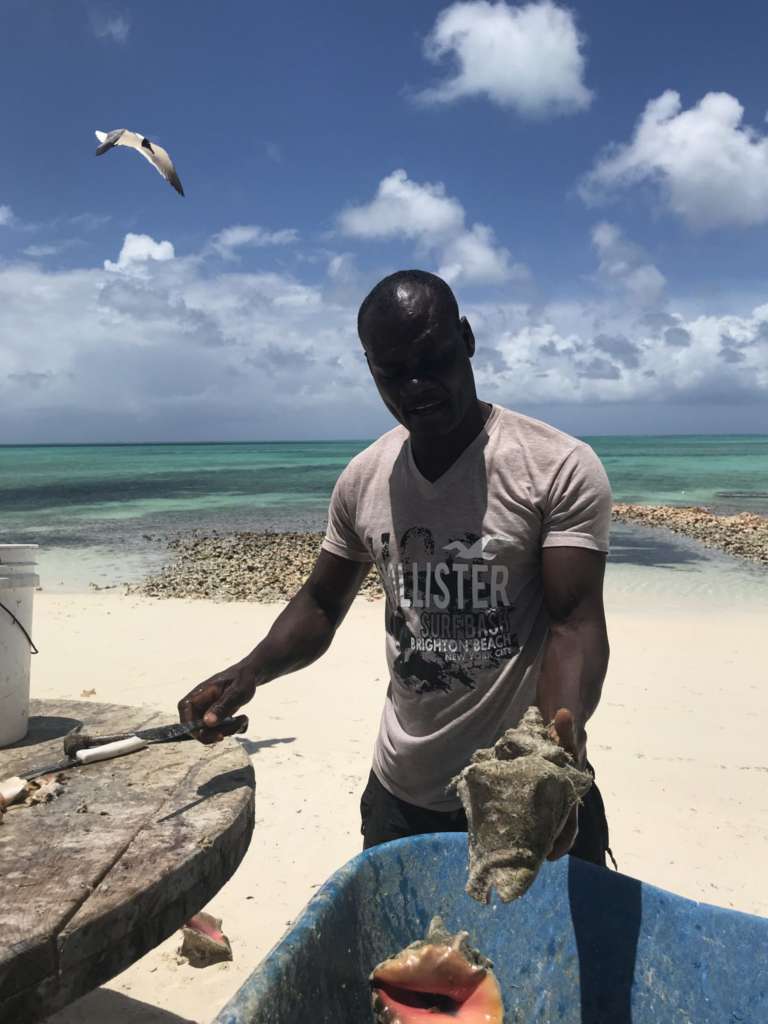 You can't believe how many ways there are to enjoy the conch, the island's abundant shellfish. Conch fritters, chowder, salad, conch curry and conch coconut stew reign supreme at Da Conch Shack, named one of the 50 Best Beach Bars in the World by CNN.
Dog-goned It!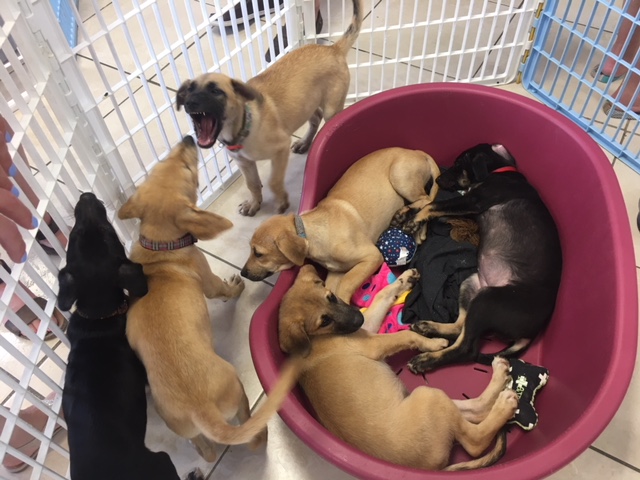 Bond with a cute little Potcake Puppy from Potcake Place, the dog rescue center. Stop, see the puppies and walk a little pooch on the beach. The rescue center provides you with everything you need to care for an adorable pooch for the day.
If you're looking for a hidden gem, Ocean Club Resorts in the Turks and Caicos Islands is destined to be your must-do adventure. For more information, visit visittci.com.
Find out what really matters in Chicago with the UrbanMatter app!
To download or view our user reviews, go to
here

.